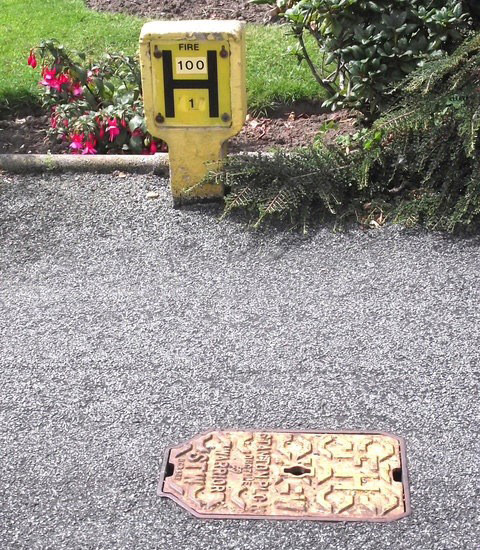 Fire Hydrant Servicing
Ref BS 5306 Part 1 – Hydrant Systems, Reels & Foam Inlets
BS 9990-2006 – fire-fighting systems
Service & Inspection of Fire Hydrants.
Inspection of, and where practicable, a wet test of private under-ground fire hydrants should be arranged with the Owner/Occupier of the premises, or his/her representative. The hydrants should be inspected and tested at six monthly intervals, ensuring a good, clean flow of water. This helps to clear any silt or blockage that may be building up in the system.
A full test, taking note of Static & Flow pressure, should be carried out at intervals of no more than five years, or following any alterations or remedial work carried out on the Hydrant System. This in turn, ensures that optimum working pressures are available for use by the Emergency Services.
During the inspection and test, the condition of the following should be checked and noted for remedial action if necessary.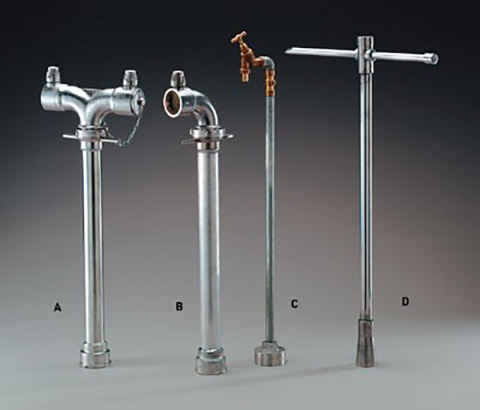 The Pits
The Frames
The Covers
The surface paving round the edges of the frames
In addition, the following should be checked;
The depth of the outlet below the frame (no greater than 300mm)
The method of indication by means of `Hydrant Indicator Plate'.
Ensure Hydrant Marker Post and Indicator Plate are in position and correct for main size, and that distance and hydrant identification number is marked on post.
Top number indicates the size, in mm of the main feeding the Hydrant.
The lower number indicates in meters, the distance from marker to hydrant.
The hydrant lid should be painted Canary Yellow to comply with standards.